Phone:
306 953 7000 |
Fax:
306 953 7002
Email:
info@nexgenmechanical.ca
Location:
Bay 5 – 390 South Industrial Drive, PA, SK, S6V 7L8
Prince Albert's Heating & Cooling Experts
NexGen Mechanical is Prince Albert's Commercial and Residential Plumbing, HVAC, and Refrigeration Experts. Call us. We can help!
Prince Albert's Heating & Cooling Experts
NexGen Mechanical is Prince Albert's Commercial and Residential Plumbing, HVAC, and Refrigeration Experts. Call us. We can help!
Personalized Residential Services
NexGen Mechanical is committed to understanding Prince Albert's commercial customers with customized solutions and the ability to anticipate their needs. With a full staff of journeyman and apprentice tradespeople including Plumbers, Gas fitters, Refrigeration Mechanics, and Sheet Metal Technicians, we have the knowledge and skill to repair, install, and maintain any type of HVAC or plumbing system.
Realizing the value of an experienced and knowledgeable team, NexGen offers customized solutions to lower your total energy costs by maximizing your building's efficiency. We listen carefully to what our clients have to say to create individualized plans tailored specifically to their goals and needs.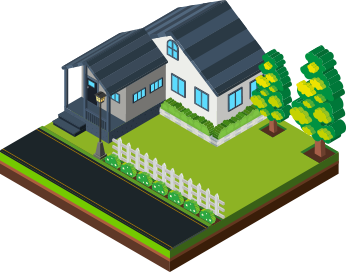 NexGen Mechanical offers design, installation, and service of all residential HVAC systems including:
Furnaces
Air Conditioners
Plumbing Systems
Outdoor/Patio Heating
Ventilation
Water Heaters
Boilers
HRVs
Humidifiers
I work as a real estate agent in town, and I use NexGen Mechanical for my listed homes, rental properties, as well as in my own home. I have had the opportunity to work with many contractors, and I find NexGen to be quite excellent. They are very professional and have high standards for their work and their equipment – and the pricing is extremely reasonable! They are a top-notch company, and I recommend them to clients, friends and family without a doubt.

NexGen Mechanical is absolutely the best company we have ever worked with as homeowners. They exceeded our expectations in every area, which is not the experience that we have had with other companies. They included us in every step of the process, walking us through everything they had done each day and explaining why it had been done. We trusted them with a key to our home so that they could work while we weren't there. They were very open and honest with us, and the best thing is that our problem is completely fixed! We score them a 10 out of 10 and recommend them to everyone!

NexGen Mechanical has been looking after numerous of our commercial buildings' HVAC and plumbing requirements and I am very pleased with their service and performance in every aspect. They are a highly professional group of individuals. I particularly appreciate their great customer service - always on site promptly and their communications are exceptional. They take the time to ensure I understand the issues and can make my decisions with knowledge of the facts. I have been recommending them to my peers for some time already and look forward to working with them for years to come. Keep up the great work!

NexGen Mechanical is a pleasure to work with. At Hope's Home, we appreciate their professionalism, punctuality and workmanship. Our standards are met and we appreciate the hard work they put in for our organization.

NexGen Mechanical Inc. is a very professional company that pays attention to details. With their industry knowledge and great customer service I would definitely use NexGen again. Thanks Chad Luedtke for all your help!

Myself and my staff have been dealing with NexGen since the Spring of 2015. We utilize NexGen to install our client's pool boilers and we also refer NexGen for pool boiler maintenance and repairs. The feedback we receive from our customers is always positive. I always enjoy the NexGen staff and not only do I trust them with our clients but I have also had them complete some work in my house. I have not enough positive words to describe my experiences with the staff and management at NexGen!
Work With NexGen Mechancial
Start With A Free Consultation